The brainchild of former Uber and E*Trade executives, this well-funded startup's goal was to bring cryptocurrency trading to the masses. 
We began the best way possible, with user research. 
By interviewing a broad spectrum of potential users, we identified a pretty marked split in the types of users - active crypto traders looking for a respite from the exorbitant fees that current exchanges charged and investors who are interested in crypto, but have no idea where to start.
Within each investor type, we also identified 3 levels of engagement common to new users adopting any app: 
Interested  >  Engaged  >  Active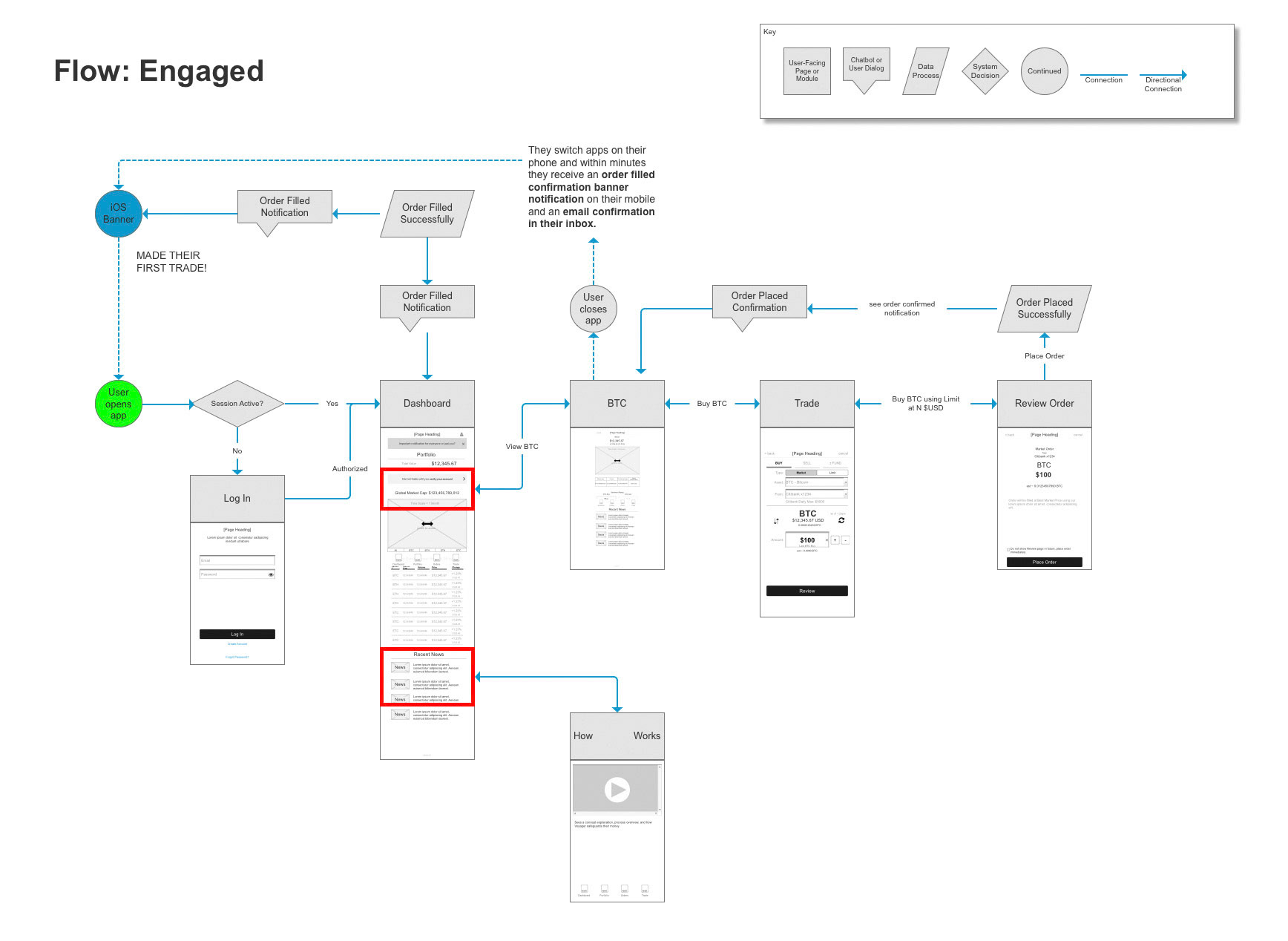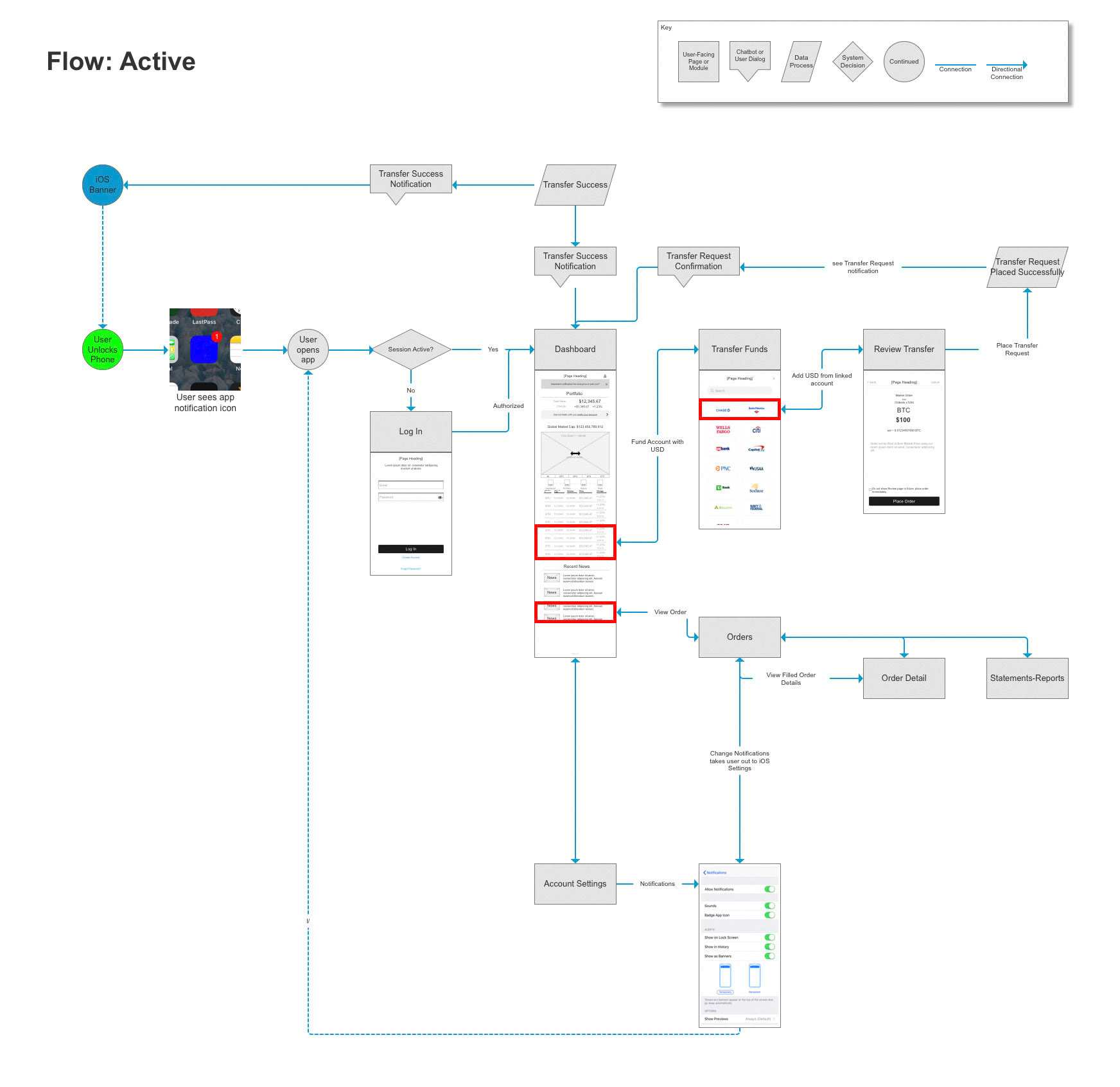 In 6 weeks, we produced an interaction prototype that combined the best of the institutional investing world along with the simplicity of modern apps like Robinhood.